Magento is an open-source eCommerce platform developed due to the high popularity of WooCommerce. Magento officially launched its first beta version on August 31, 2007. Later on, many versions are released to introduce more features for merchants. The current version of Magento is 2.4.3.  
You never want complaints of slow speed from customers because it impacts the user buying behavior, resulting in a revenue loss. While discussing the hosting problem with many merchants, I found that big store owners often faced performance and downtime issues during their sales season.
What if your marketing strategy performs outstanding, but your eCommerce web hosting cannot handle the high traffic load? You never want to be in a situation like this. Apart from the performance, there are many factors you should consider before buying Magento web hosting.
In this article, I will explain the types of hosting and why shared hosting is not a good option for your Magento store. Let's deep dive!               
Types of Magento Web Hosting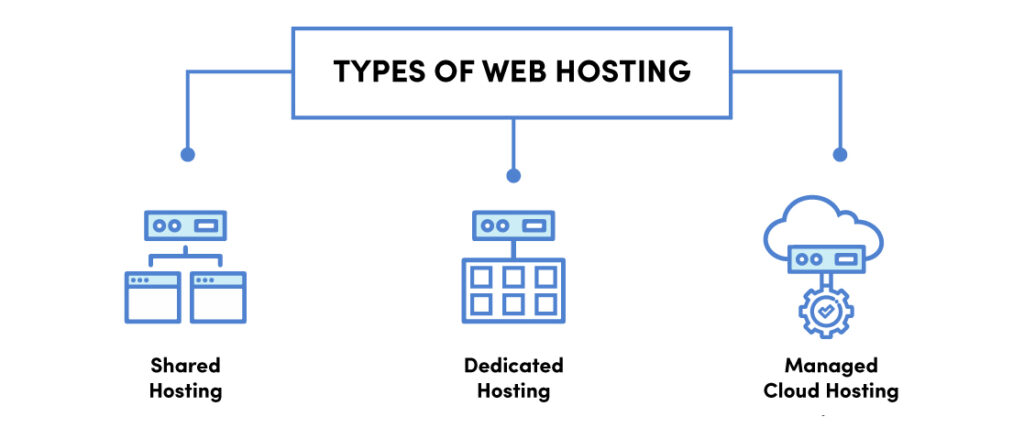 Due to different types of hosting, there is a lot of confusion in the market about which one is the best Magento hosting. Hosting is the key component in your online store's success because it ensures the performance, availability, security, and reliability of the Magento website. In this section we will discuss the four major types of hosting.
Shared hosting is the most popular hosting in the industry due to its low price, commonly used by portfolio and blog websites having very low traffic.
In Shared Hosting, many websites are hosted on a single server. Each website on the server is given fixed storage space with other computing resources on a shared model. If one of the websites on the server uses a lot of server resources, it can affect the performance of the other websites.   
Magento store owners now decide whether saving a nominal cost on the hosting is important or website performance and reliability.
The user will lease or rent the dedicated hosting server based on the required computing power and storage space in Dedicated hosting. The client fully uses the server and its resources are fully reserved for a client website.
The user is also responsible for all server administration and website provisioning, with complete control over the server, including its operating system, software, applications, and data.
Dedicated hosting is ideal for businesses with an in-house technical team with 24/7 support. The user is responsible for the uptime of the server and website, including all other activities. Dedicated hosting is much more expensive than shared hosting but offers flexible, dedicated resources.
Managed Cloud Hosting is an advanced form of cloud hosting where the user purchases the hosting plan on a flexible hourly-based pricing model. The hosting provider is responsible for cloud server management, server provisioning, website uptime, performance and all other hosting activities.
Magento Cloud Hosting is widely used by businesses, developers, and eCommerce that do not have the resources to manage a cloud server or want to save time to focus on development or business.
The cost of Managed Cloud Hosting is higher compared to dedicated or shared hosting, but in comparison with the features and time saving, it is better to go for it. Managed Magento 2 cloud hosting can be an excellent option for store owners due to its performance, features, flexibility, and scalability.
Fully Managed Magento Hosting
Now avail Six Days Free Trial Account without any feature restriction and payment details to experience a true Managed Cloud Hosting Platform.
Magento Hosting Requirements
Magento 2 Hosting requirements are not like other Php-Based CMS and eCommerce platforms.
Let me simplify the Adobe guidelines of hardware requirements for you. To run Magento 2 store smoothly, you need 2 Core CPUs and 4 GB RAM with the required storage space and bandwidth.   
In Magento 2.4.x, the Elasticsearch service is mandatory with an option Redis caching service for better performance. The overview of required software services is mentioned in the below table; for more details, please visit the Adobe website.
Challenges of Magento Shared Hosting
In this section, I will explain why Magento Shared Hosting is not a good option for store owners in detail.
Nowadays, every individual wants everything happens in the blink of an eye. The online store's slow speed can lead visitors to switch from your website to a competitor's. In 2012, Amazon researched that if its website takes a one-second delay to load, it will lose around $1.6 billion in sales.
The biggest nightmare of shared hosting is the performance. Unlike other CMS and eCommerce platforms, Magento requires more computational power and still, the shared hosting is struggling to fulfill the performance issues of regular CMS. 
On shared hosting, the performance is very slow, but often, due to a lack of Magento server resources website will face temporary downtimes. The primary reason for inconsistent performance is sharing server resources between the different Magento stores; you don't know those websites' peak traffic hours and traffic load. 
Performance is the core factor in reducing conversion rate, impacting buying experience and high bounce rate. Yes, it also impacts your Search Engine Optimization (SEO) ranking. Delay in loading web pages results in poor SEO scores. 
The eCommerce store downtime means downtime in business, also decreases customer retention rate and impacts the brand image. Website downtime issues are frustrating for visitors and store owners.
In Magento shared hosting, the primary reason for downtimes are DDoS attacks, the system crashes due to high load, and the store is not accessible from a certain location due to IP blocking of shared hosting servers in a different location. It has been observed several times some ISP blocked the hosting server IP due to some malicious website(s) hosted on the same server.   
Nothing is more important than the security for Magento stores owner because a compromised website means losing your online existence and customer data, resulting in business loss and user privacy issues.
Knowing the security risks of shared Magento hosting before opting is very important. If any website hosted on the same server is affected by a security attack, it may impact other or all websites of that server. It might be any one website on the server is a favorite of attackers and your website is also impacted due to the attack.
The shared hosting plan is based on the disk storage size. Generally, during the plan selection, you go for the plan that fulfills your hosting storage needs, but the Magneto store cache and session files take up much space depending on the store traffic. Once the website is live, you will face storage issues after a few days, and changing the plan in shared hosting is not flexible.
The storage limit issues also occur when the product catalog grows. Eventually, you have to change the plan and if you purchase an annual plan of shared hosting to get the discount, it will be challenging to change the plan.
The server or hosting plan scaling importance is highlighted during sale seasons when your store expects high traffic. It can be a bottleneck if website owners run Magento on shared hosting because the scaling is not easy in shared hosting and also restrict the user from using the new plan for a month or year.
6) Limited Backup Options
Depending on the store traffic users, you want to set their own backup policy. Normally shared Magento hosting don't provide website backup options except a few with limited option. If your website's automatic backups are set as required, you're putting your data at risk.
High-traffic Magento store sets different backup policies for web files and database backups because the database records frequently grow compared to the website web file and they don't want to lose any data or order. Magento shared hosting either doesn't have automatic backup functionality or is limited.
Why does data center location matter? Simple Answer! The nearest the hosting server to your audience, the better your website performance.
It might be that most of your website visitors are from Canada, but the shared hosting doesn't provide the option to host the website in a data center located in Canada. Shared hosting provides limited data center locations means limited options you have.
Technical support is a significant factor in selecting a hosting provider. Most shared hosting only provides ticket support with 8 to 24 hours of reply time. What if your website faces performance issues during peak hours or downtime issues? At that moment, you need urgent technical support over the phone or chat.
Only claiming to provide technical support is not enough for your business. You must check the support policy in the hosting provider's Service Level Agreement (SLA) and charge back policy if they fail to provide the support availability.
Things You Should Consider in Magento Hosting
Choosing the best Magento hosting is not difficult if you know your store's requirements and selection criteria. This section will discuss the critical selection parameter that helps you select a hosting provider.
A website's performance is based on the Full Page Load Time and Time-To-First-Byte (TTFB). The full page load time and TTFB depend on many factors like page size, server response time, etc. Many online tools are available to test the website's performance, like GTMetrix. We strongly recommend testing the website speed on mobile. Google developed an online testing tool called Page Speed for mobile and desktop both.
Let's focus on the performance issues directly related to your hosting. The major reason for a slow website or inconsistent performance is a lack of server resources. Inconsistent performance means the server cannot handle the traffic load during peak hours. The speed of the server also depends on the cloud infrastructure provider. That's why we always recommend using an industry-leading cloud provider like AWS or DigitalOcean.
Another reason for slow performance is TECH Stack optimization and deployed software services configuration. Sometimes the server resources are enough for the website, but old technology or not correctly configured software services affect the website performance.
Devrims Managed Magento Hosting provides One-Click installation of Magento Application on a dedicated cloud server of AWS and DigitalOcean with an advanced level of optimization and software services configuration according to your online store requirements.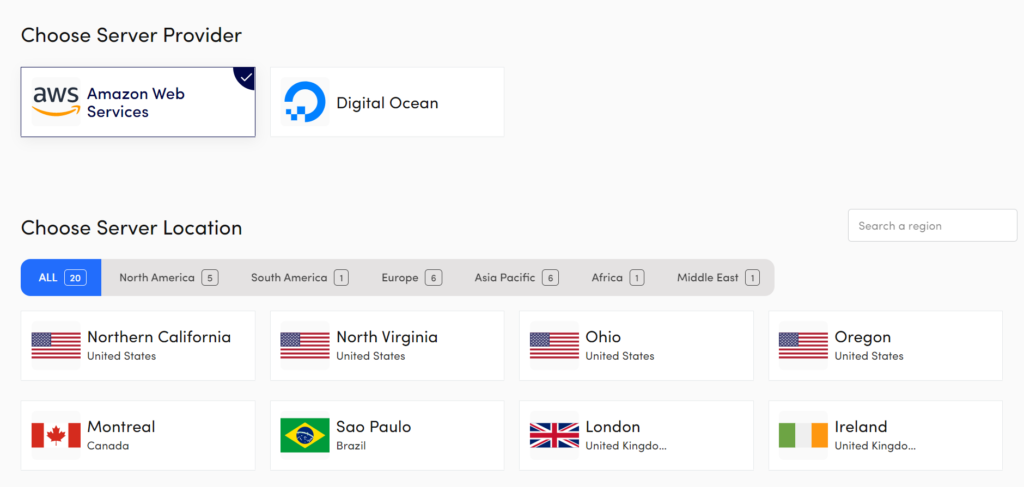 Website downtime means downtime in business with so many lost opportunities. So many hosting providers claim 99.9% uptime but fail to provide it. No chargeback policy is mentioned in their Service Level Agreement (SLA) if the website is down due to hosting provider issues.
You must check the downtime chargeback policy in the Service Level Agreement (SLA) if the hosting provider fails to provide 99.9% uptime. To check the Devrims SLA, please visit.

Security is the most crucial factor in selection. To ensure maximum security, you must check that the hosting provider server is protected with a hardware firewall and operating system Shorewall.
In the hosting industry, one of the significant security risks is the misuse of SFTP and SSH access. You also cannot delete or permanently block the SSH and SFTP access because you often need to access the server via SSH and SFTP for development activities. The best solution to this problem is to deploy your own Access Control Policy on SSH and SFTP access, allowing temporary access or only access from your office IP, etc.
Devrims provide an option to manage your server's internal and external access in a few clicks and deploy your own access control policy.
SSL certificates also help in application security and ensure secure data communication between the user's browser and hosting server, preventing data hijacking. SSL certificate is also mandatory for Magento Application. Devrims cloud hosting provides unlimited Free SSL certificates for your Magento store.

Your Magento store needs reliable web hosting so you can host the website without worrying about hosting complexities. 
You can check the hosting provider's reliability from its status page, where all the historical data of service downtime, maintenance, and other issues are reported. Also, check others' reviews on a particular hosting service you are interested in, in different communities, Trustpilot, G2, and HostAdvice.
Time is the most precious thing nowadays! Being a developer or store owner, you want to invest your time in your core areas rather than managing the hosting server and learning about the hosting platform.
The hosting you are planning to purchase must be easy to manage in clicks and you don't need to play around on black screens to manage the server. Every option should be available on the platform in a few clicks, like adding a domain name, installing an SSL certificate, server scaling, monitoring, etc.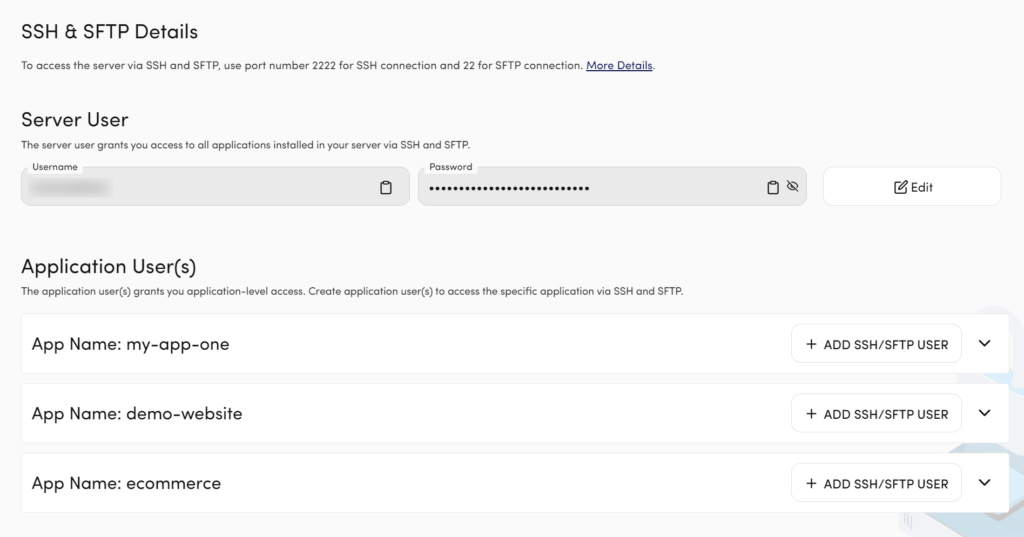 For online store owners scaling is an essential feature in the sale season when traffic is high. You need to quickly scale up the server in a few mins before executing the sale campaign and later scale down the server to standard size.
In shared hosting, you can't easily upgrade the hosting plan and must pay monthly or annual charges upfront. The Managed Cloud Hosting allows you to scale up and down the server size in a one-click on the hourly-based pricing model without any upfront charges.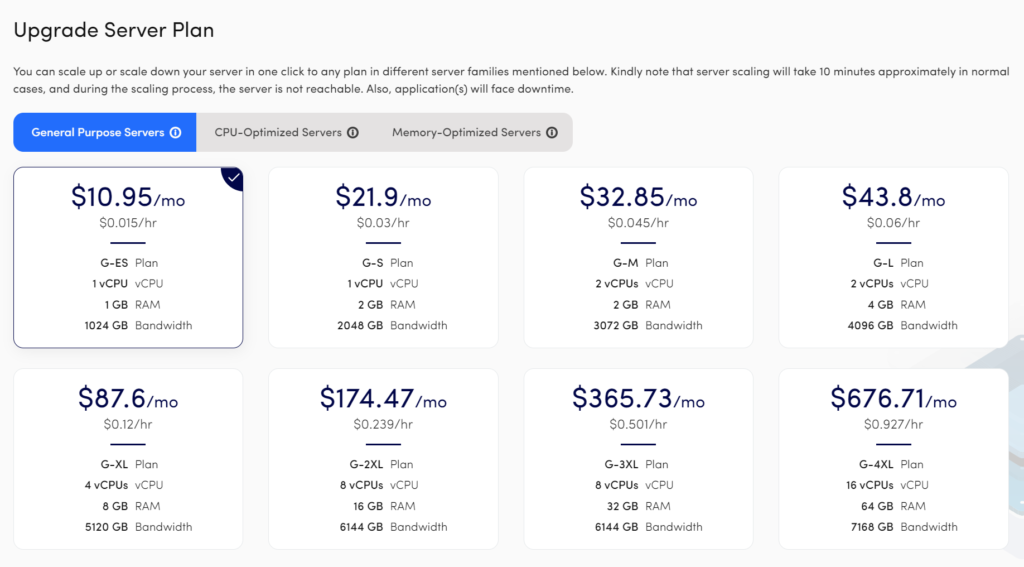 7) Flexible Pricing Model
The flexible pricing model empowers the users to change the hosting plan at any time without any losses or usage commitment on the post-paid billing method based on server usage.
Also, the freedom to fully utilize the server and features since the user is paying the cost of the server and management fees. The features restriction on server-level based on the pricing restrict the user freedom. 
Whether you are a growing business looking for Enterprise Magento hosting solutions or something for your own Magento projects, we have plans for everyone! Devrims hosting plans don't come with any restrictions or usage commitments.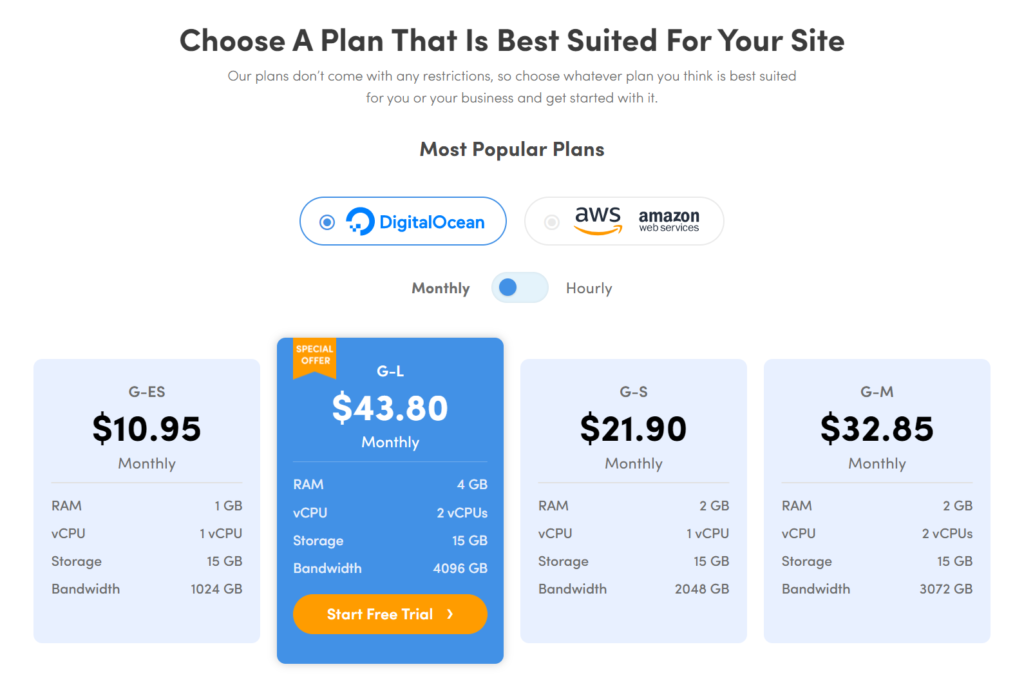 8) 24/7 Chat & Ticket Support
You never know when you need help! So the web hosting provider must provide 24*7 chat and ticket support to every user regardless of their hosting plan. Also, check the support policy and chargeback in case of support unavailability in the hosting provider's Service Level Agreement (SLA).
The hosting provider also provides free Magento website migration with proper configuration and optimization.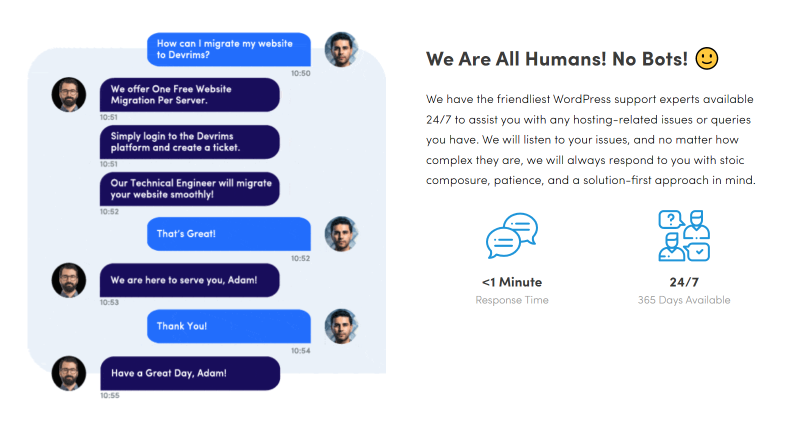 Fully Managed Magento Hosting
Sign up now for 6 Days Free Trial Account without any payment details and install the Magento application on a dedicated cloud server in a few clicks.
Managed Magento Hosting is the Best Option
Managed Magento Hosting is the advanced form of cloud hosting where the hosting provider is responsible for server management and hosting complexities, whereas the users only focus on application development.
Why Managed Magento Hosting is the Best Option? A Magento store requires four major things in web hosting: high performance, full security, easy management and flexible pricing with easy scaling options.  
This type of hosting gives you all the features you need to power your Magento store using cloud functionality in clicks with technical support. You can host the website on a server of your choice, and the hosting provider takes care of the performance, optimization, security, management, and monitoring of the server.
Shared Magento Hosting vs. Managed Magento Hosting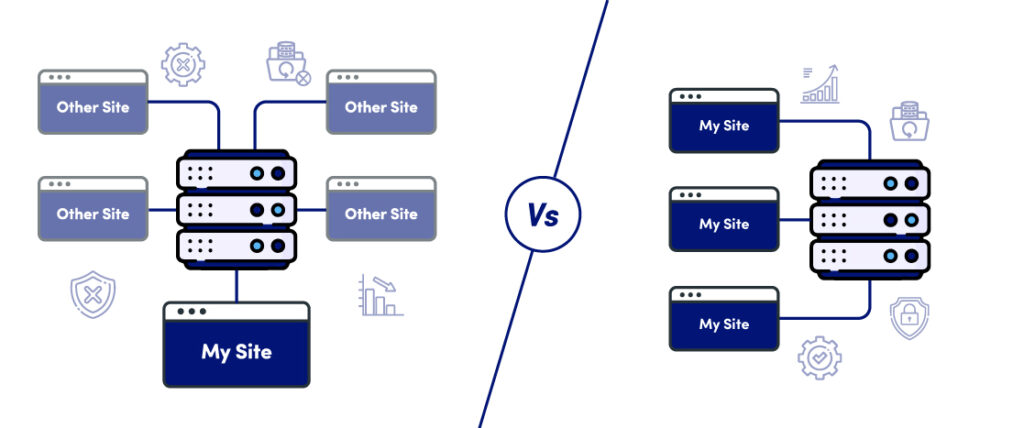 Let's have an overview of Shared Magento Hosting vs. Managed Magento Hosting with the help of the below table.
Since we have discussed all the pros and cons of Laravel shared hosting and what features you should look for before buying the hosting service. Now in this section, I will compare the laravel shared hosting with Managed Laravel hosting in a very concise manner.
| | | | |
| --- | --- | --- | --- |
| S# | FEATURE  | SHARED MAGENTO HOSTING | MANAGED MAGENTO HOSTING |
| 1 | Performance | LOW | HIGH |
| 2 | Reliability | Less Reliable | Highly Reliable |
| 3 | Security | X | √ |
| 4 | Downtime Issues | Frequent | Very Rare |
| 5 | Server Scaling | X | √ |
| 6 | Disk Storage | Limited | Scalable |
| 7 | Automated Backups | X | √ |
| 8 | Data Center Location | Limited OR NO | Multiple |
| 9 | Technical Support | No Support or Limited | 24/7 Chat & Ticket Support |
| 10 | Pricing | Low Cost with Upfornt Charges | High Cost with Pay-as-you-Go |
Why Devrims Magento Hosting is the Best Option
We know behind every Magento store, there is a business many people rely on, and website hosting is one of the core pillars of your business. Devrims knows the importance of hosting services for end users and our platform is specially designed for eCommerce hosting.
Devrims Managed Cloud Hosting Platform primarily focused on four domains: High Performance, Full Security, Easy Management and User Freedom. Every feature of the platform falls into any one of the above domains.
With the one-click Magento installation feature, host your online store on a dedicated-cloud server of your own choice with Free Magento store migration and 24*7 technical support. Some of our main features are:
Every Plan Includes…All Features!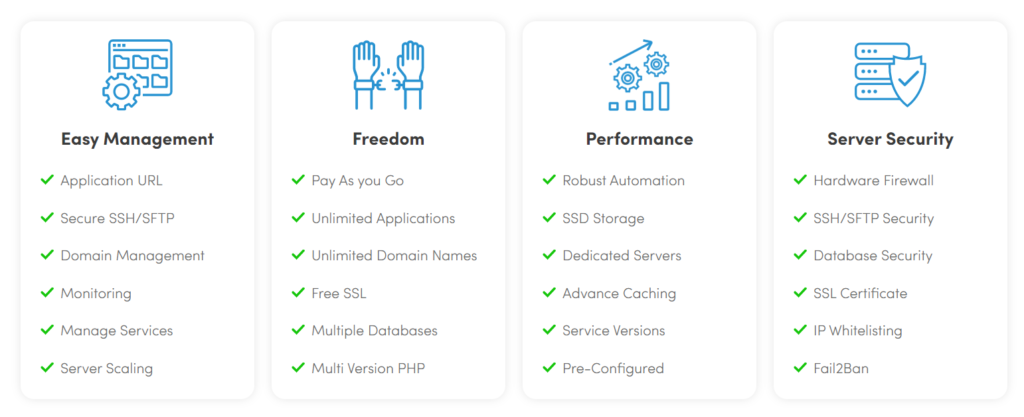 Devrims offers 6 Days Free Trial Account without any payment details, so I recommend you avail Free Trial Account and experience true Manage Magento Hosting.
I hope this article will help you select the best Magento Hosting Provider. If you have any further questions and want to know more about Devrims Managed Magento Hosting, our support engineers are available 24/7 to assist you.
Thank you for reading this article. Share your thoughts in the comment section.