As we know, ecommerce is reaching heights daily, and competition is tough. SEO helps drive organic traffic to websites from search engines like Google, Bing, etc. It is more important than ever for online businesses to have a strong SEO strategy as ecommerce continues to grow in the post-pandemic world.
SEO is the most cost-effective way to acquire new customers; however, with frequent algorithm updates and increasing competition, SEO for ecommerce can be complex and time-consuming. This is where ecommerce SEO tools come in handy.
Ecommerce SEO tools provide actionable insights and automation to help streamline search optimization. For example,
Keyword research tools help you find high-value keywords with low competition or easy-to-rank to target.
Technical SEO tools help you to audit your site for issues to fix.
Link-building tools help you find strategic opportunities to build quality backlinks.
Some tools provide limited features, but some provide various features to perform multiple actions in one place. Ecommerce SEO tool provides the data and workflows needed to improve organic visibility in search engines when you combine all the techniques. Online business owners can monitor their ecommerce website's activity to understand customer behavior, benchmark against competitors better, and focus their efforts on the highest-impact activities using the right tools.
SEO is crucial in today's crowded ecommerce landscape to drive more traffic and conversions. That's why we came up with this blog guide for you to choose the right tools for your ecommerce websites. We have mentioned the top 7 ecommerce SEO tools here with their definitions, features, and pricing. Go through them and make an informed decision.
Top 7 SEO Tools for ecommerce
Here are the top 7 SEO tools for ecommerce.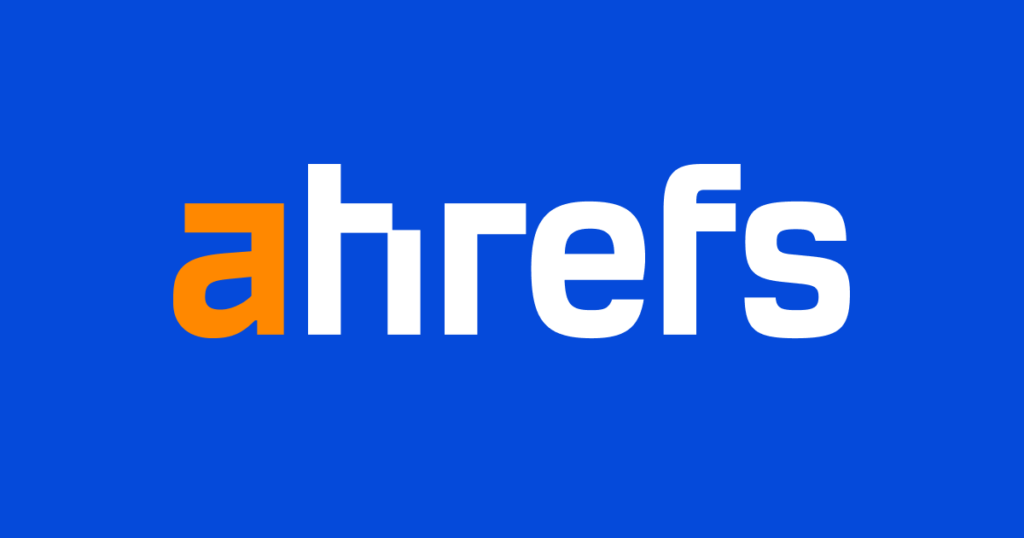 Ahrefs is one of the most potent and top-rated SEO tools for ecommerce websites to improve their organic search results. It provides the insights needed to make a perfect SEO strategy for any site with its robust features. Features that ahrefs include:
Site Explorer: Enter any site URL you want to explore and analyze backlinks, keywords, organic traffic, and more.  
Keywords Explorer: Do keyword research and find keywords to target by analyzing search volume, difficulty, trends, and more.
Site Audit: Scan websites for SEO issues like missing Meta descriptions, broken links, and more.
Rank Tracker: Track keyword rankings across search engines. Monitor changes over time.
Content Explorer: Discover high-potential content ideas and analyze the engagement of existing content.
And More.
It is an all-in-one SEO solution that provides a wide range of features for both On-Page SEO and Off-Page SEO.
Pricing: Ahrefs has four different plans with features included according to the plan.
Lite: $99 /mo
Standard: $199 /mo
Advanced: $399 /mo
Enterprise: $999 /mo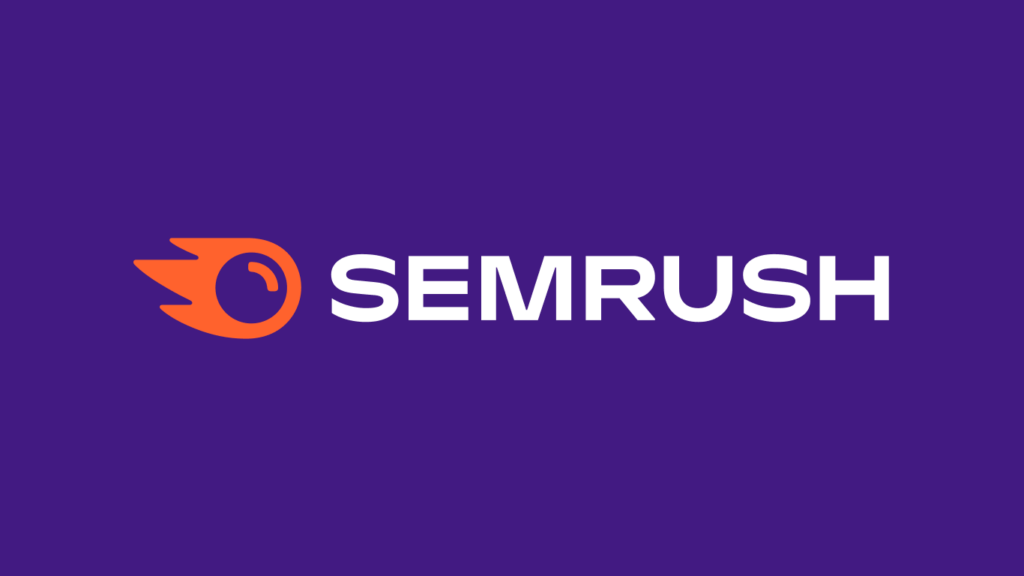 SEMrush is a popular digital marketing and SEO tool for ecommerce businesses to empower their organic visibility and maximize conversions. Many of the world's leading brands are using SEMrush currently. It is an excellent choice for organic traffic and paid marketing. Features that it includes:
Keyword Research: SEMrush offers detailed keyword data, including search volume, competition, suggested keywords, and more. It helps you find the best keywords to target for SEO and PPC.
Site Audits: It helps you crawl your site and run a detailed technical SEO audit looking at on-page factors, site speed, mobile friendliness, indexing issues, etc.
Backlink Analysis: See who is linking to your site and analyze the quality of those backlinks. It helps compute your domain authority.
Rank Tracking: Track your keyword rankings in search engines over time to measure the impact of your optimization efforts.
Competitive Research: Analyze your competitors' keywords, backlinks, and traffic sources. You can also see their PPC ads and organic rankings side-by-side.
Traffic Analytics: Get insights into your organic and paid search traffic, including volumes, landing pages, geo-distribution, etc.
And More.
This is an excellent choice for ecommerce business owners to market their websites free or paid.
Pricing: SEMrush provides a free trial of 7 days and has three different plans.
Pro: $129.95 /mo
Guru: $249.95 /mo
Business: $499.95 /mo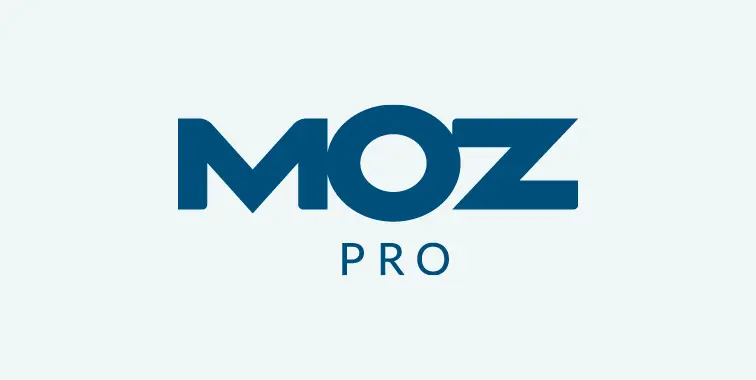 Moz Pro is one of the most well-known SEO platforms for ecommerce businesses looking for more significant organic traffic and visibility on the internet. Its outstanding features and metric set make it a perfect choice to rule in the online market. Those features include:
Keyword research: You can use the Keyword research feature to find or analyze keywords. Moz provides search volume, competition, suggested keywords, etc.
Rank tracking: Track keyword ranks in search engines to see how you are trending. Measure the SEO impact and analyze the competition.
Site crawl:  Enter your site URL and audit it. Find a detailed analysis of your site's technical health, on-page optimization, indexing, etc. On-demand crawling and indexing of your site to identify technical SEO issues.
On-page Optimization: Optimize your content to improve customer experience and boost rankings.
Link Research: See all the links pointing to your site and analyze their value/equity to gain your overall domain authority.
Local search management: Manage local business listings and track local pack rankings.
And More.
Pricing: Moz Pro provides a free trial of 30 days and four different plans are available concerning their feature set.
Standard: $99/mo
Medium: $179/mo
Large: $299/mo
Premium: $ 599/mo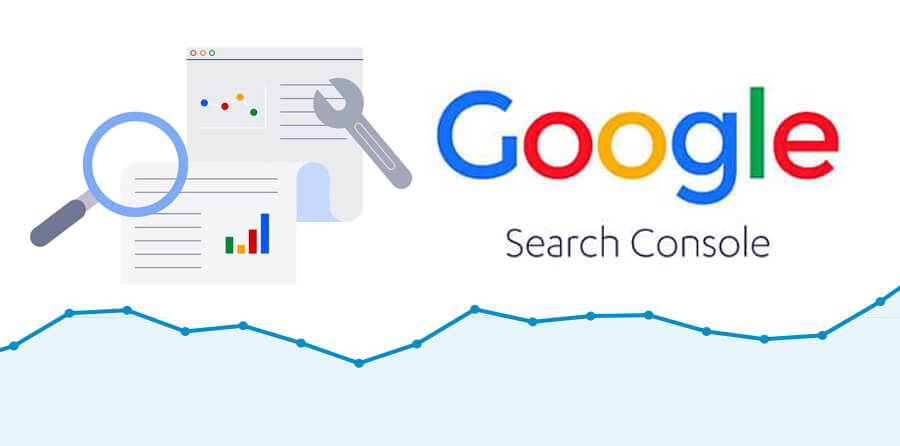 Google is the number one search engine worldwide, and every online business owner wants their ecommerce website to rank higher on Google and drive relevant organic traffic. This is where Google Search Console comes in – it is an analytics tool offered by Google to show you the site performance in Google Search Engine. It directly connects with Google and provides detailed insights into your site's search visibility, impressions, clicks, and more. Some of the key features of Google Search Console include:
Index Coverage Report: Check which pages of your website Google has in its index and which pages it doesn't so you can fix indexing issues.
Performance Report: Check your site's search traffic data, like impressions, clicks, and position for keywords.
Links to Your Site: See all the sites linking to yours and disallow spammy links.
Security Issues: Identify malware, phishing, unwanted software, or hacked pages on your site.
Enhancement Reports: Get suggestions to fix technical issues like crawl errors, structured data, and page speed.
Sitemaps: Submit XML sitemaps to help Google discover new pages.
User Experience Report: Checks for mobile-friendliness, interstitials, and other UX issues.
And More.
Google Search Console is entirely free to use. Google offers no paid or premium versions of this tool. It's accessible to all site owners as a way for Google to help you optimize your site for its search engine.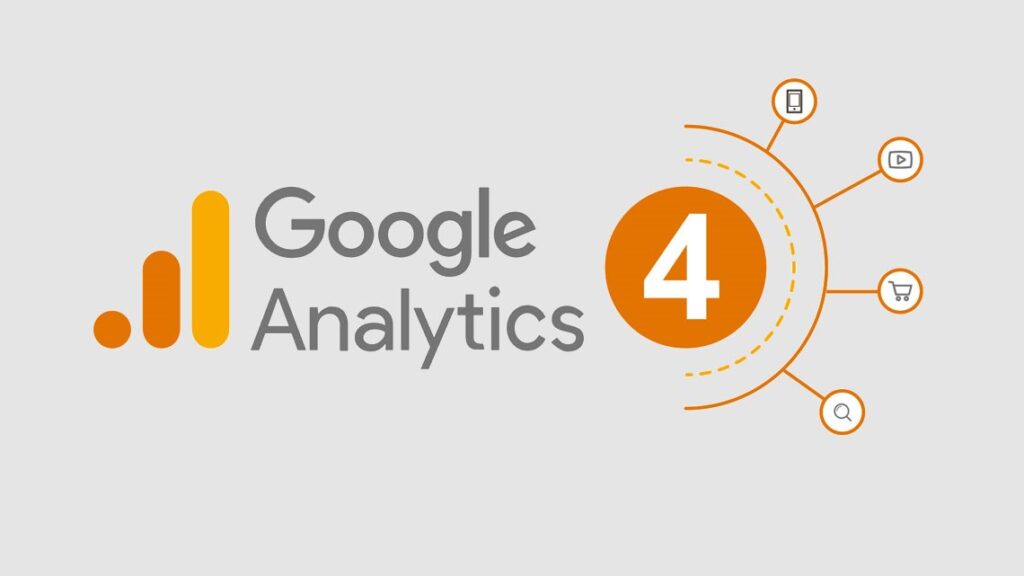 Google Analytics is a vital web analytics tool that provides detailed statistics about the visitors to your website. Google Analytics helps you get insights into who your customers are, how they find and interact with your website, and what keeps them returning. Some of the key features of Google Analytics include:
Real-time data reporting: You can see the detailed analytics of your website's traffic in real-time.
Audience insights: Analyze data about your visitors, like demographics, interests, behavior, and more.
Acquisition reports: See how visitors find your site through search, social, referral, etc.
Behavior reports: Analyze how visitors navigate and interact with your site. See page views, event count, new users, bounce rates, etc.
Conversion tracking: Set goals and see your conversion rates for actions like email signups, purchases, downloads, etc.
Custom dashboards: Create customized dashboards to monitor the KPIs most important to your business.
Integrations: You can connect with Google Ads, Search Console, and other Google business tools for additional insights.
Custom reporting: Build custom reports to analyze the data that matters most to you.
And More.
The best part about Google Analytics is that it's free to use. Any website owner can sign up and benefit from the powerful analytics.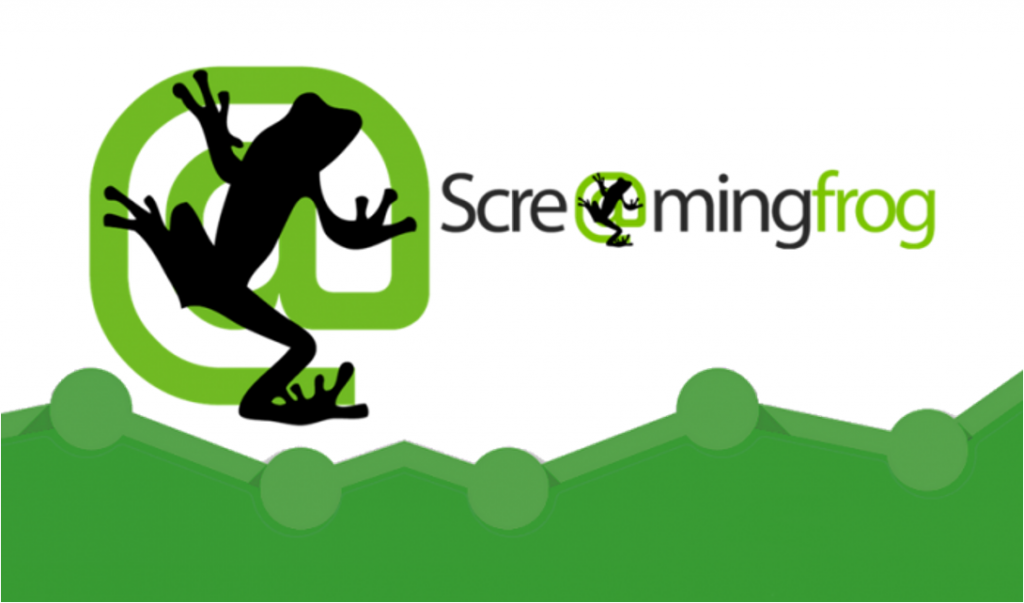 Screaming Frog is an SEO spider for websites. It is an SEO crawler tool that helps you analyze and improve the technical health of your website. It is a desktop software that lets you crawl your site or client sites to find issues that impact rankings and user experience of the sites. Key features that it includes are:
Site crawler: You can crawl entire websites and extract on-page elements, metadata, links, images, scripts, etc.
Audit reports: It helps you generate detailed SEO audit reports highlighting issues to fix, such as redirects, duplicate content, broken links, etc.
Page analysis: View page-level data like HTML titles, Meta descriptions, header tags, and page speed metrics.
Redirect chains: Identify redirect chains and status codes.
Link analysis: See all internal and external links on a page or site and export them.
HTML validation: Validate webpage HTML and ensure it meets web standards.
Custom extraction: Extract custom data from pages like email addresses, phone numbers, etc.
Site maps: Quickly generate XML and HTML site maps.
Bulk analysis: Run batches of URLs through automated audits and analysis.
And More.
The free version lets you crawl up to 500 URLs. The paid versions unlock additional features, higher crawl limits, and configuration options for advanced users.
Pricing: It comes in two different versions, free and paid. The free version provides limited features, whereas the paid version gives access to all the features, costing $259 annually.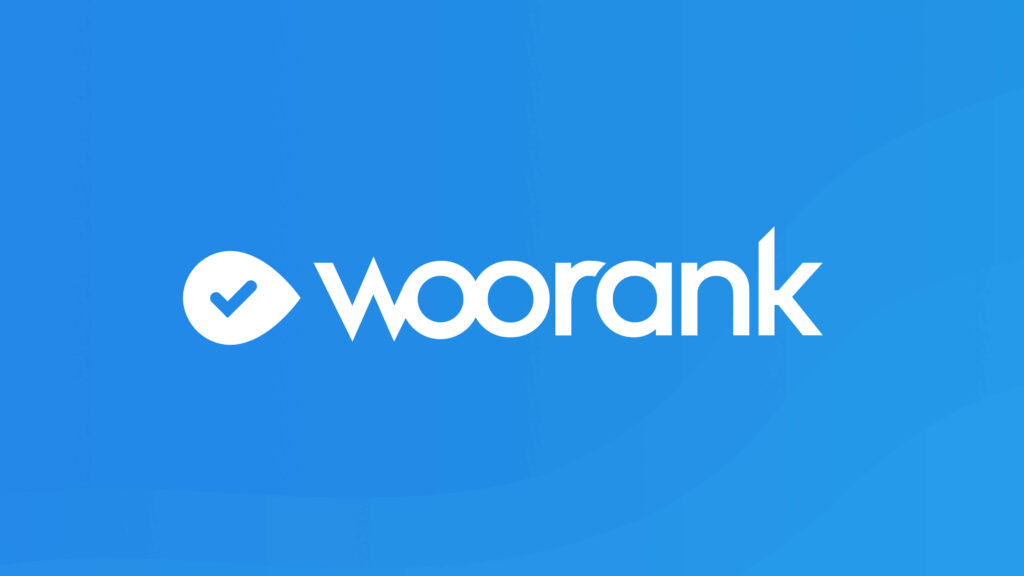 WooRank is an all-in-one SEO platform that helps ecommerce businesses optimize their websites for better search visibility and increased conversions. Also, it helps to audit or analyze different websites and their metrics. Features that it includes are:
Site audits: It allows you to crawl a site and run an SEO audit analyzing titles, metadata, links, page speed, security, and more.
Scores and recommendations: It provides actionable recommendations and optimization tips to improve the site's SEO.
Page-level insights: See page analysis for titles, descriptions, headings, links, and other on-page elements.
Link profiling: You can identify internal and external links pointing to a site and analyze the quality or value of backlinks.
Custom reporting: Create custom-branded SEO reports to share with clients and stakeholders.
Competitor tracking: Monitor and compare your website's performance against top competitors.
Rank tracking: Track keyword ranks in Google and other search engines.
Website monitoring: Find errors, downtime, speed changes, new backlinks, and more.
And More.
WooRank integrates with popular ecommerce platforms like WooCommerce and is an ideal tool for ecommerce SEO.
Pricing: It provides a 3-day free trial and has three different plans.
Pro: $89.99/mo, but if you choose a per-year plan, it will cost $53.25/mo, and the total will be $639.00.
Premium: $199.99/mo, but if you choose a year plan, it will cost $133.25/mo, and the total will be $1599.00.
Enterprise: Custom for teams
Ecommerce website optimization is necessary for the growth of your online business. Optimizing an ecommerce site for search engines requires using the right tools for research, audits, tracking, and monitoring. The seven tools discussed above provide comprehensive solutions to improve your SEO strategy. By leveraging options like SEMrush for keyword research, Moz Pro for technical site audits, and Google Search Console for performance insights, ecommerce sites can gain visibility, traffic, and revenues through search engines. While each tool has its strengths, they form a robust toolkit for continuously improving on-page optimization, backlinks, content, and user experience. For any ecommerce business looking to drive growth through SEO, investing in learning and utilizing these tools effectively can have a high ROI in the long run.