‍If you're reading this, you are likely interested in running an online business of some sort. Whether you sell handmade crafts, vintage clothes or a new type of fair-trade coffee, selling your merchandise directly to customers has made e-commerce a viable option for countless small and medium-sized businesses. And with that, it's no surprise that WooCommerce is best and one of the most popular e-commerce solutions available today.
According to website tech-analyzer BuiltWith, there are more than 4.5 million WooCommerce sites and this number keeps increasing daily. While many consider Spotify as the king of eCommerce empowerment, the truth is different. Over one-third (35.98'%) of all online stores are created using WooCommerce. This cool statistic comes from Datanyze.
Still not impressed? Well, read along to know why WooCommerce is perfect for launching your own online store.
A small introduction is required for the uninitiated. WooCommerce is one of the most popular e-commerce platforms available today. It's free and open-source, which means you can use it for free and make changes as you see fit.
As a WordPress plugin, WooCommerce works with many themes, allowing you to customize your online store to match your brand. However, it works on WordPress as a plugin, allowing you to create an online store of any size or scope easily. This plugin also has a wide range of additional features and integrations that make selling online with WooCommerce an even simpler process.
It has a flexible layout system that lets you arrange your products in the best way for your store. Additionally, WooCommerce allows you to add a variety of online payment gateways, product add-ons, and more.
Why Use WooCommerce for Your Online Store?
The power of an e-commerce solution can make or break a business. When you use WooCommerce, you have the ability to create a fully functional online store featuring a wide range of features and functionality. This includes the ability to sell products easily, process payments, create custom email campaigns, and more.
The flexibility that WooCommerce provides lets you customize the platform to meet your exact needs. WooCommerce also has a wide range of additional features that help boost sales. These include coupons, product add-ons, reviews, and more. Plus, you can use it with a wide range of payment gateways, allowing you to easily accept payments from various third-party payment service providers.
This section will explain why industry leaders recommend WooCommerce as the Perfect Solution for Online stores. Let's deep dive in!
Fully Managed WooCommerce Hosting
With 14x Faster Speed
Experience the Wide Range of High-Performance, Secure & Scalable
AWS & DigitalOcean Hosting Plans with 30+ Features.
Many e-commerce development solutions are available online today, with the capacity to help merchants startup. However, most of them run on expensive subscription rates that rise as the brand grows. Some may want to charge you a commission on your sales. WooCommerce avoids this issue. You may download WooCommerce free of charge and begin your online venture. Even though you don't have to pay for any subscriptions, the platform includes many built-in functions. It enables you to enhance the functionality of your webshop even further with the help of plugins and free WooCommerce themes.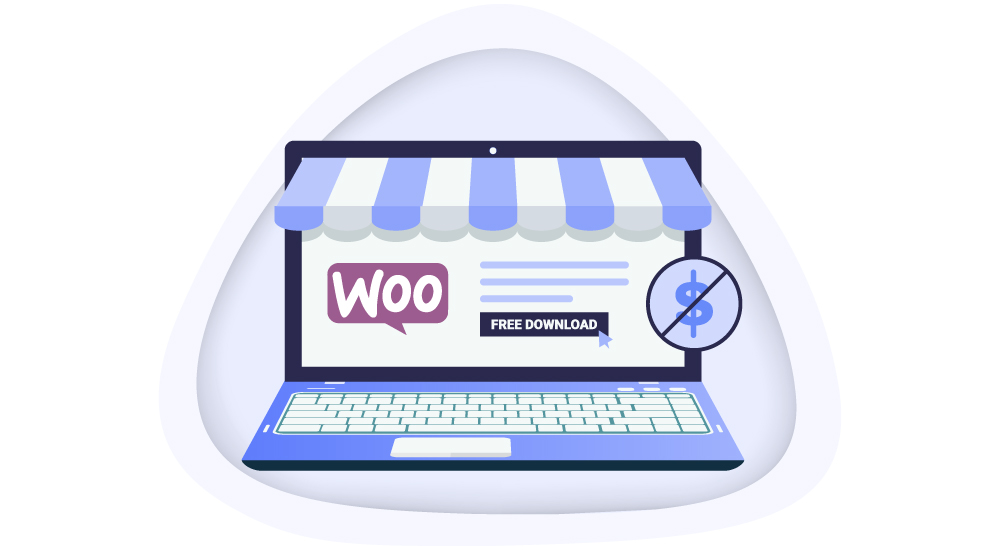 With WooCommerce, you can build a unique ecommerce brand free of charge. The majority of website builders do not offer much flexibility and want you to work under a lot of unnecessary limitations.
WooCommerce is entirely the opposite. As it is built over WordPress, you are allowed to change almost everything about your venture. While this may sound cumbersome, worry not! There are more than three dozen ready-to-use themes to choose from; either you are looking for Best Responsive WordPress Themes or Fastest WordPress Themes, and with each one, you can adjust the settings to get the look you desire. This allows most entrepreneurs to make changes without any external help. However, you can always hire a front-end expert for a fully-customized UX experience for your shoppers.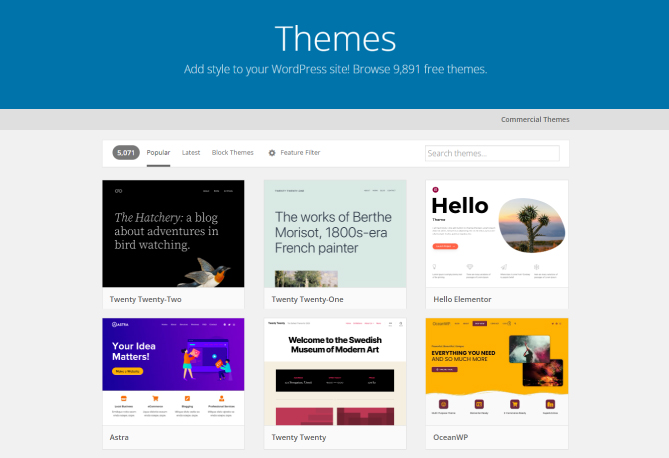 The WooCommerce Plugin Store has everything you need to launch your online store. If you want to include some additional functions, you can rely on WooCommerce Plugins. As a matter of fact, there are hundreds of free and paid plugins designed to meet all of your shopping needs, from accounting to marketing, reporting, and payment gateways. You can browse for the WooCommerce plugin library by using categories or filters or through the search bar.
Always try to look for plugins that are self-developed by the WooCommerce team. These are updated more frequently and closely monitored. We have compiled a list containing Must Have WooCommerce Plugins For Your ECommerce Store.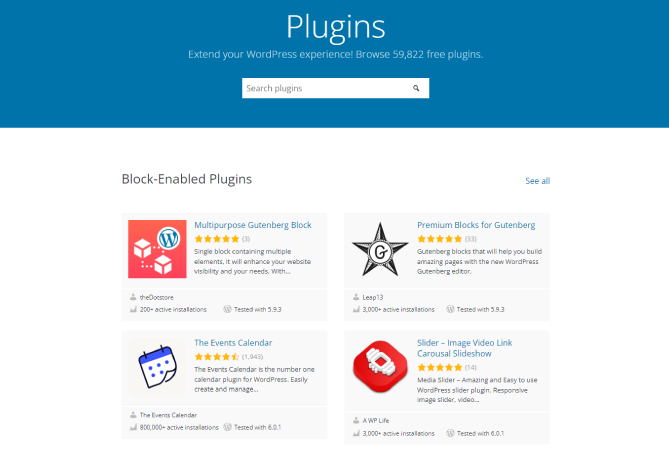 Your online store design is an important factor in the user buying journey. A website with user interface (UI) and user experience (UX) issues can decrease the conversion rate and increase the bounce rate. No one likes a tedious design with missing features. That's why a merchant should pay attention to UI and UX.
An online store built on WooCommerce means you have all the features and customization options of WordPress with some additional features of WooCommerce because it's a plugin installed in the WordPress CMS.
When it comes to customization, WooCommerce allows you to customize the e-store to any level, whether you want to customize the WooCommerce Checkout Page, the website's footer or anything else. Your storefront design must fulfil the user's expectations. By modifying the CSS, colours, code, and themes, your store design will be more appealing and astonishing, converting visitors into paying customers.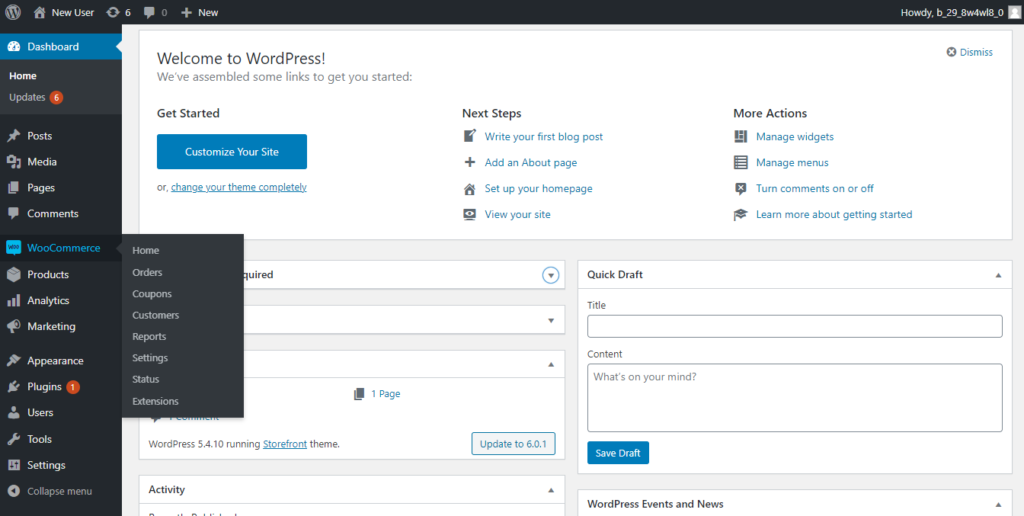 Managing the product inventory can be challenging for online merchants due to the lack of feature support. Inventory management issues lead to unsuccessful shipments due to the shortage of products and sometimes unregistered extra inventory. For online store owners, identifying and tracking the stock number is essential.
To tackle all these inventory management issues, WooCommerce offers a unique and famous inventory management system that allows you to track the products w.r.t any filters or attributes and also sends a notification to the merchant when the minimum inventory limit reaches.
The Out Of Stock feature of WooCommerce Inventory Management helps store owners to keep their products alive when the quantity reaches zero. This feature keeps your product's presence in the digital world. At the same time, the customer can't order any product having zero stock.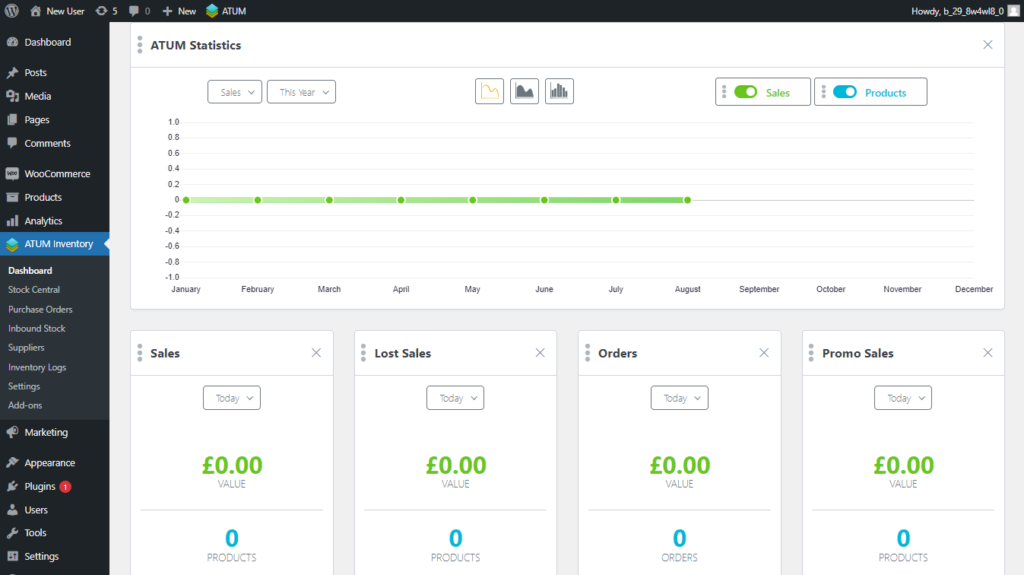 6) Payment Gateway Integration
WooCommerce payment integration feature gives you the flexibility to easily integrate the online payment feature in your e-store. Also gives you a few-click option to integrate the world's leading online payment solutions like PayPal, Amazon Pay, Apple Pay, Stripe, Square etc., without any security issues.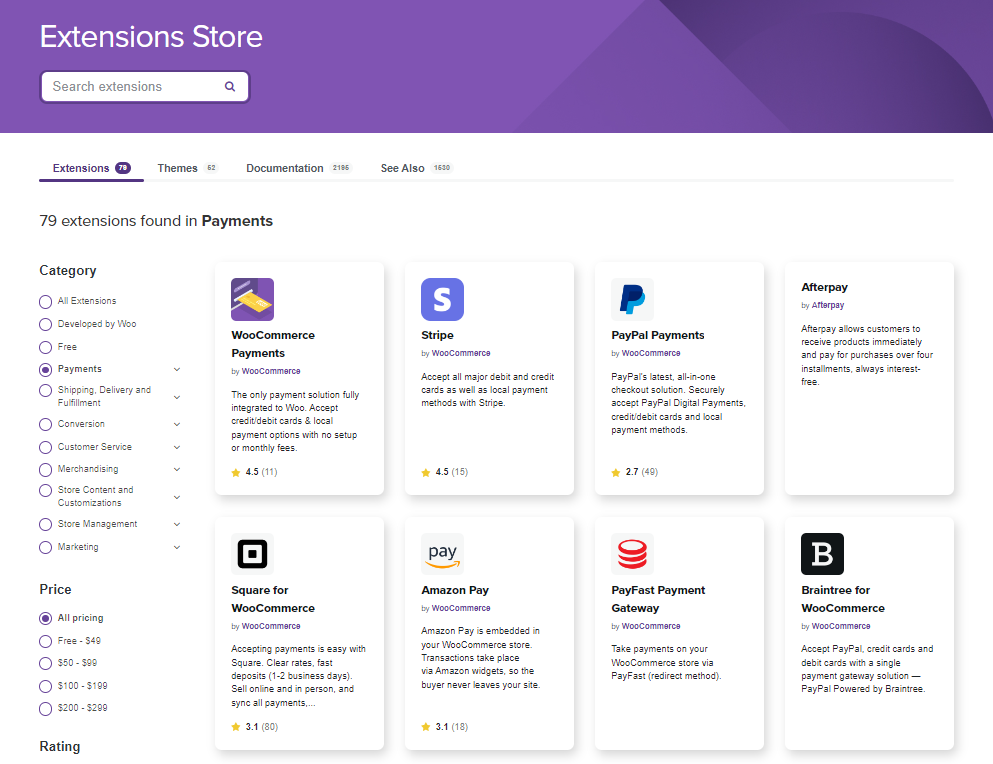 In the current digital era, everyone wants everything in a blink of an eye. Nobody likes to spend time on a slow website because your store should grab the visitor's attention in less than eight seconds. As the study show, the average human attention time reduces to eight seconds.
The WooCommerce store performance depends on many factors like WooCommerce themes and plugins, hosting provider, and development of e-store. All the stakeholders of WordPress and WooCommerce like developers, community, theme and plugin owners, and hosting providers, play a vital role in making it super-fast like Formula One Car.
WooCommerce store gives you better performance with fewer computing resources compared to the other eCommerce solutions like Magento, OpenCart etc. Please visit the article How To Speed Up Your WordPress Website Performance because, at the core, the WooCommerce store uses the WordPress CMS.
Many online trusted tools are available to check your WooCommerce store performance on browser and mobile devices. You can use GTmetrix, Pingdom or PageSpeed Insights to check online store performance.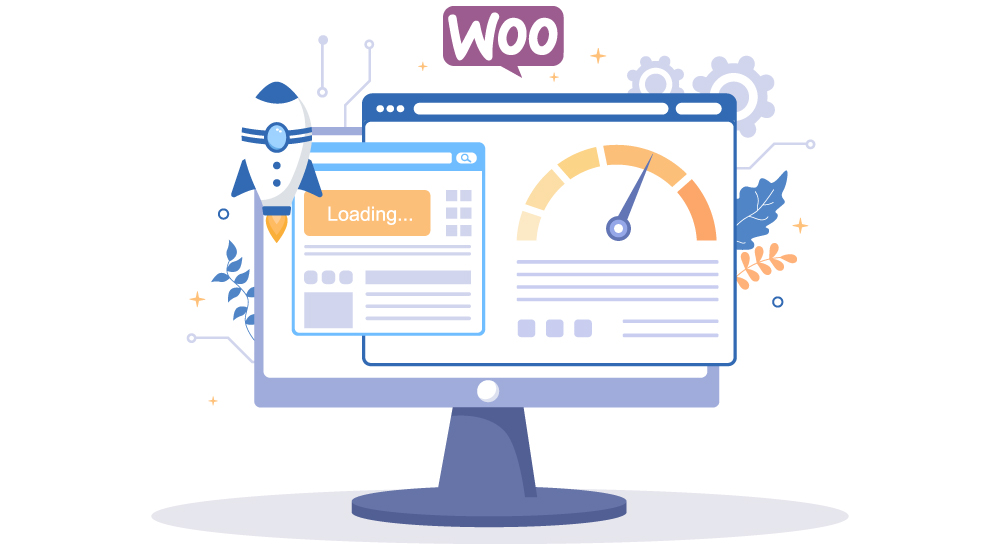 Nothing is worse than a compromised online store! It affects your brand positioning and customer trust with data privacy issues. The WooCommerce and WordPress developers take security very seriously and in every new release, there are many features to make it more secure and reliable.
Apart from the WooCommerce and WordPress core security features, many good security plugins are available to give your online shop an extra layer of security. To know more about security, please visit WordPress Security Guide – Step By Step.
What if your eCommerce application is fully secure, but the store is compromised due to web hosting-related security issues? So choose WooCommerce Hosting very carefully because, in the end, your e-store security is in the hand of the hosting provider.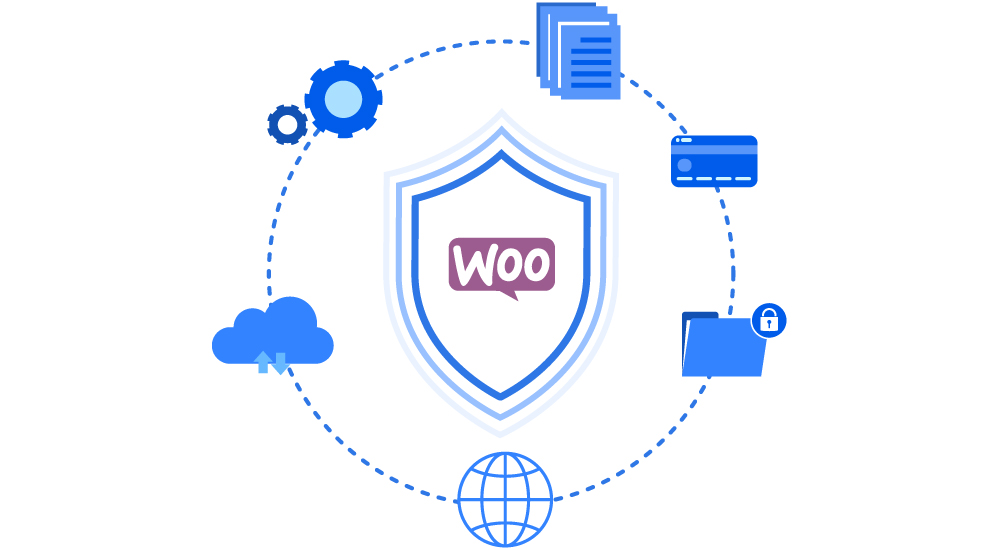 With WooCommerce, you may use both WordPress and WooCommerce to expand your visibility in search results. You can, for example, modify page and product URLs, meta descriptions, product descriptions and create customer reviews. All of these techniques are known to boost your search ranking. This doesn't stop here. With the help of a WooCommerce SEO plugin, you can always go the next mile to achieve those top spots on Google Search. Don't forget to deploy your site on a fast WooCommerce Hosting Platform to get lasting SEO benefits.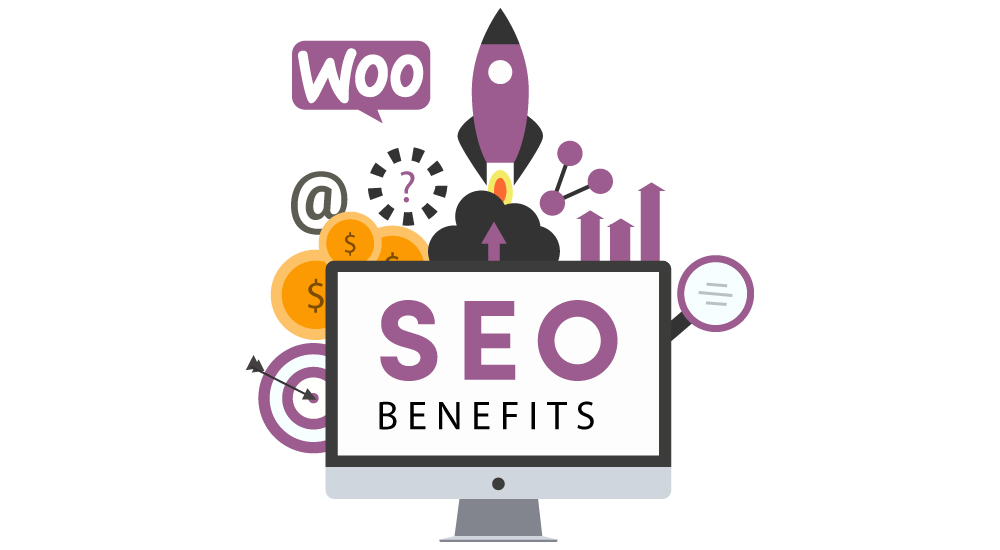 Almost 5 million web stores use WooCommerce for internet retailing. This paves the way for a very resourceful community. If you are a WooCommerce store owner, you've got your back covered by a large community that can help you tackle any issues; this is a big bonus, especially if you are very new to the industry.
In most cases, you can find the answers to your questions quickly by searching the web. If you can't find the solution to your problem, the WooCommerce Community is always available on Slack. Plus, dozens of Facebook Groups and a sprawling StackOverflow community are waiting to help you out.
Come For The Speed! Stay For The Support...
Delivering above and beyond expectations performance with Free Website Migration and 24*7 Expert Technical Support.
How To Get Started With WooCommerce
You can get started with WooCommerce store development on your computer by creating an offline server through WAMP. Still, you will face an issue presenting the newly developed website to clients or stakeholders.   
However, a smarter way to start is by deploying your website on a Managed Cloud Hosting provider. The hosting provider allows you to install the WooCommerce application in one click and provides a staging URL so anyone can access the website from anywhere, anytime.  
There are so many other features available to speed up the development activities. You can start by creating a test website and when you're ready, you can add the domain to go live. It's that simple! Plus, you don't have to worry about the website migration to make it live. 
Why Devrims Managed WooCommerce Hosting is the Best Option?
Everyone wants a reliable, secure, super-fast, easy-to-manage and full of features hosting without any restrictions based on the price. If you are looking for the same, then you are at the right place because Devrims Managed WooCommerce Hosting primarily focuses on easy management, user freedom, fast performance and security with free website migration, 24*7 expert technical support and 99.9% Uptime Guarantee. 
Every Plan Includes… All Features!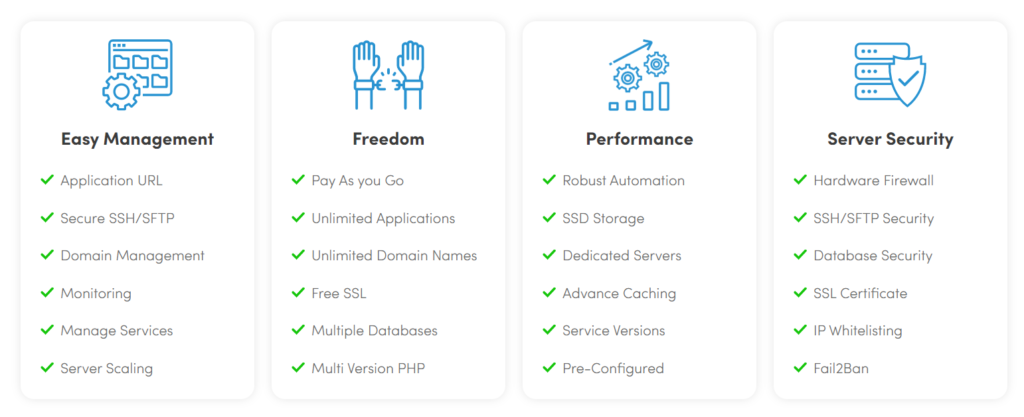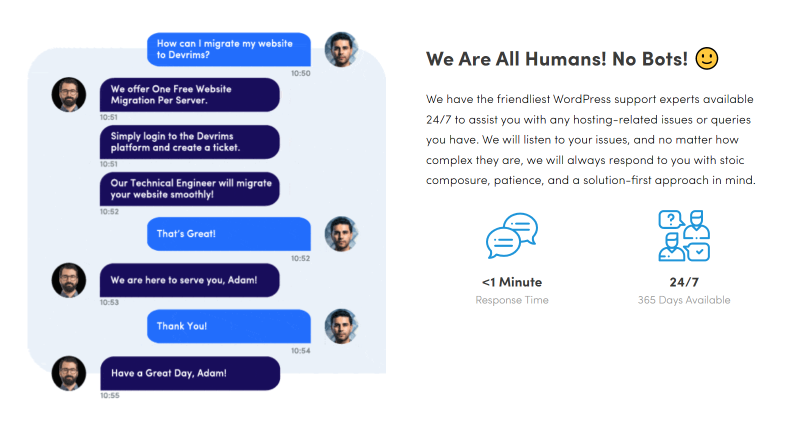 We don't only say out loud but consistently fulfil our commitments; that's why we believe in the First Try Then Pay policy, so avail of Six Days Free Trial Account without any payment details and feature restrictions. You might wonder if anything goes wrong after making your online store live with Devrims. Don't worry; we have a charge-back policy in case your e-store goes down or fails to provide 24*7 Expert Technical Support.
Is it worth using WooCommerce in your next e-commerce venture? WooCommerce is a highly flexible e-commerce platform that offers excellent functionality and customization. It's a great choice for anyone looking to get up and running in the e-commerce world quickly. It's easy to use, easy to customize, and easy to scale, meaning it's a great option for anyone looking to launch a new online venture. And with that, we hope you now have a better understanding of why WooCommerce is such a popular e-commerce solution.
Whether you're looking for an easy way to launch your own online store or need an easy platform for selling your goods, WooCommerce is a great option.